Subscription Package
For Mamas who are consuming our bakes regularly, we have packages to help you enjoy savings. More savings more milk for your baby!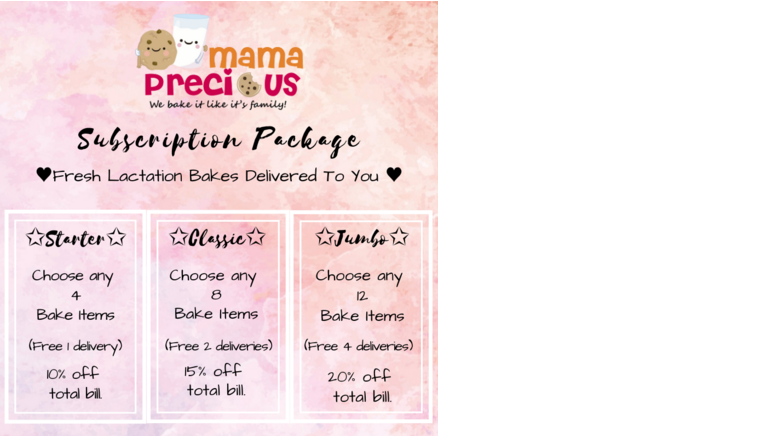 We have different packages to suit different needs. Choose one that can best fit yours.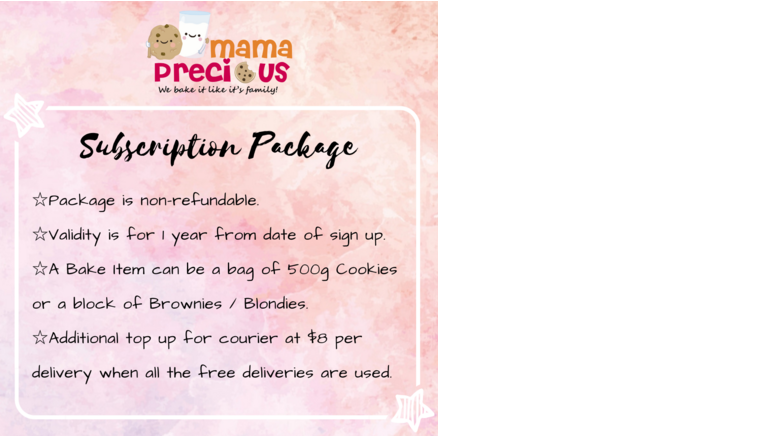 Mix and Match different bakes from cookies to brownies or blondies to enjoy variety.